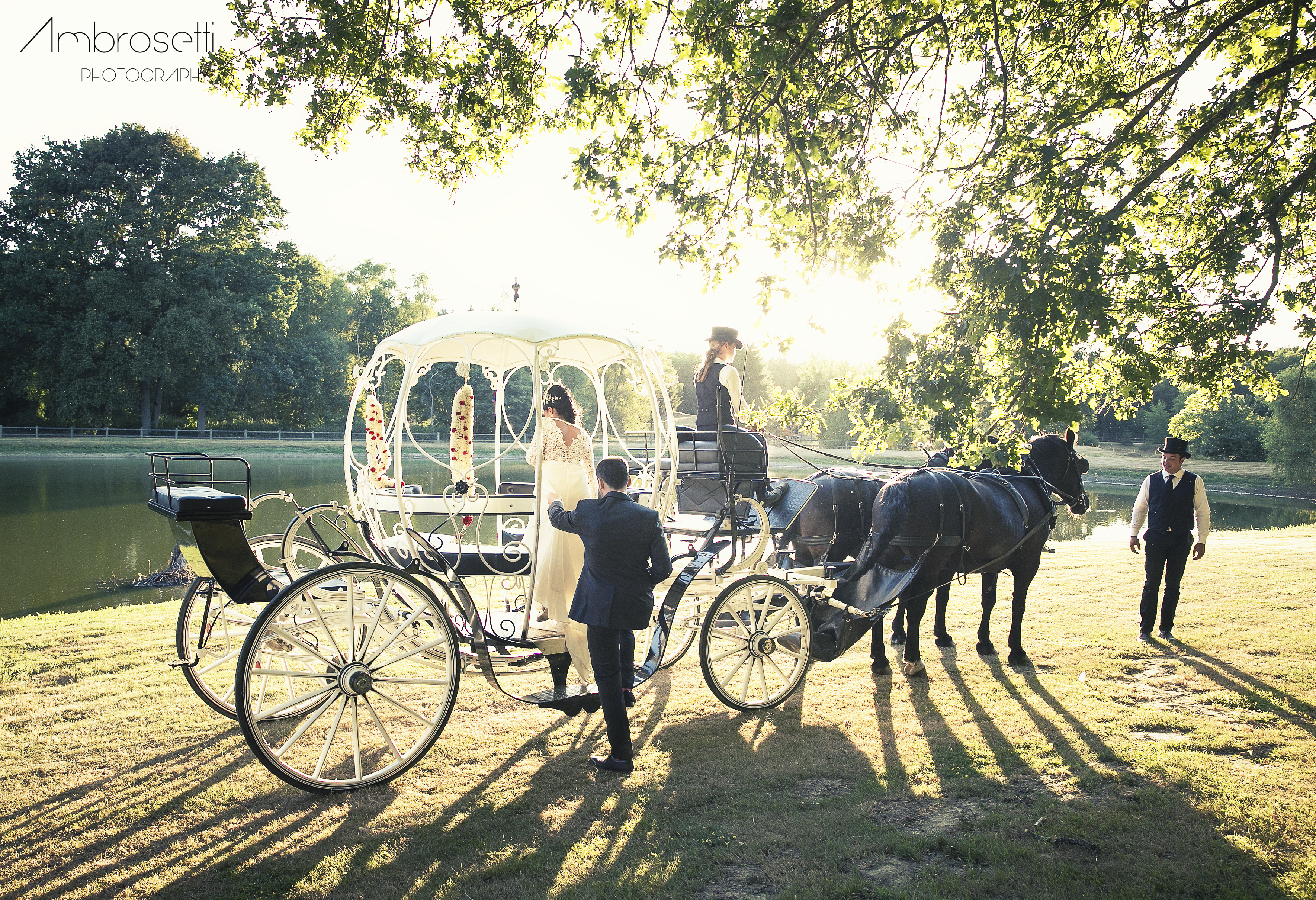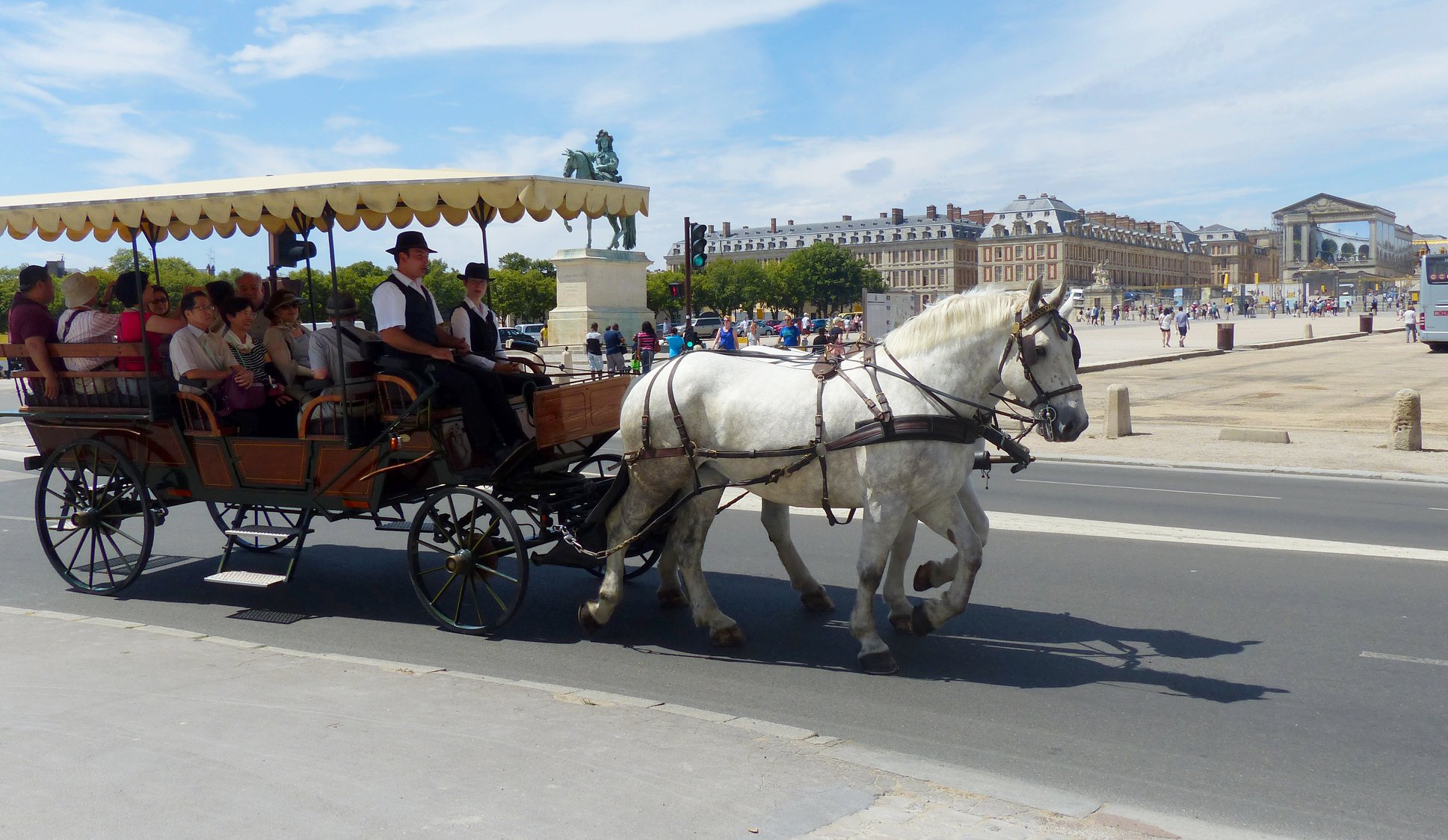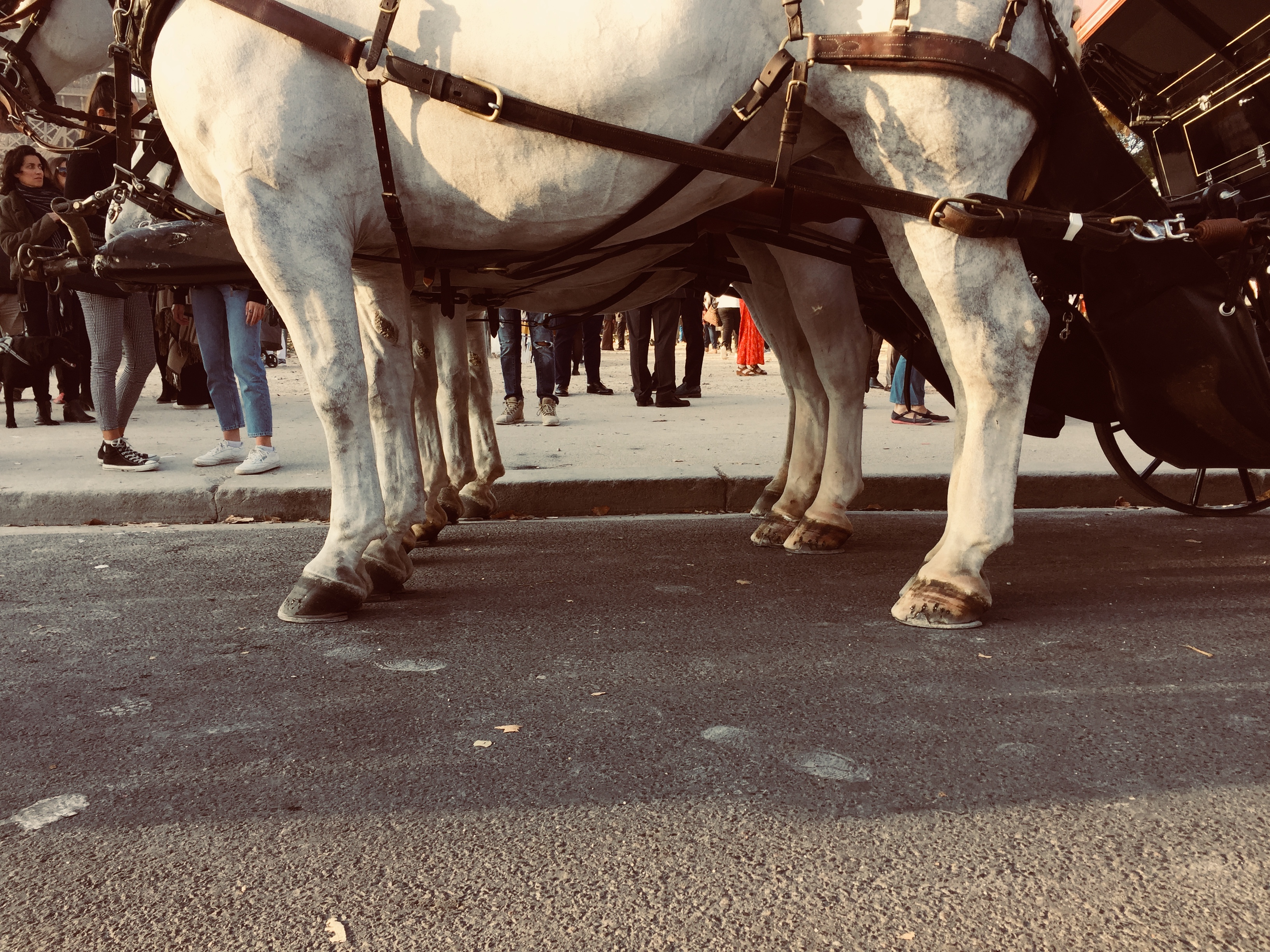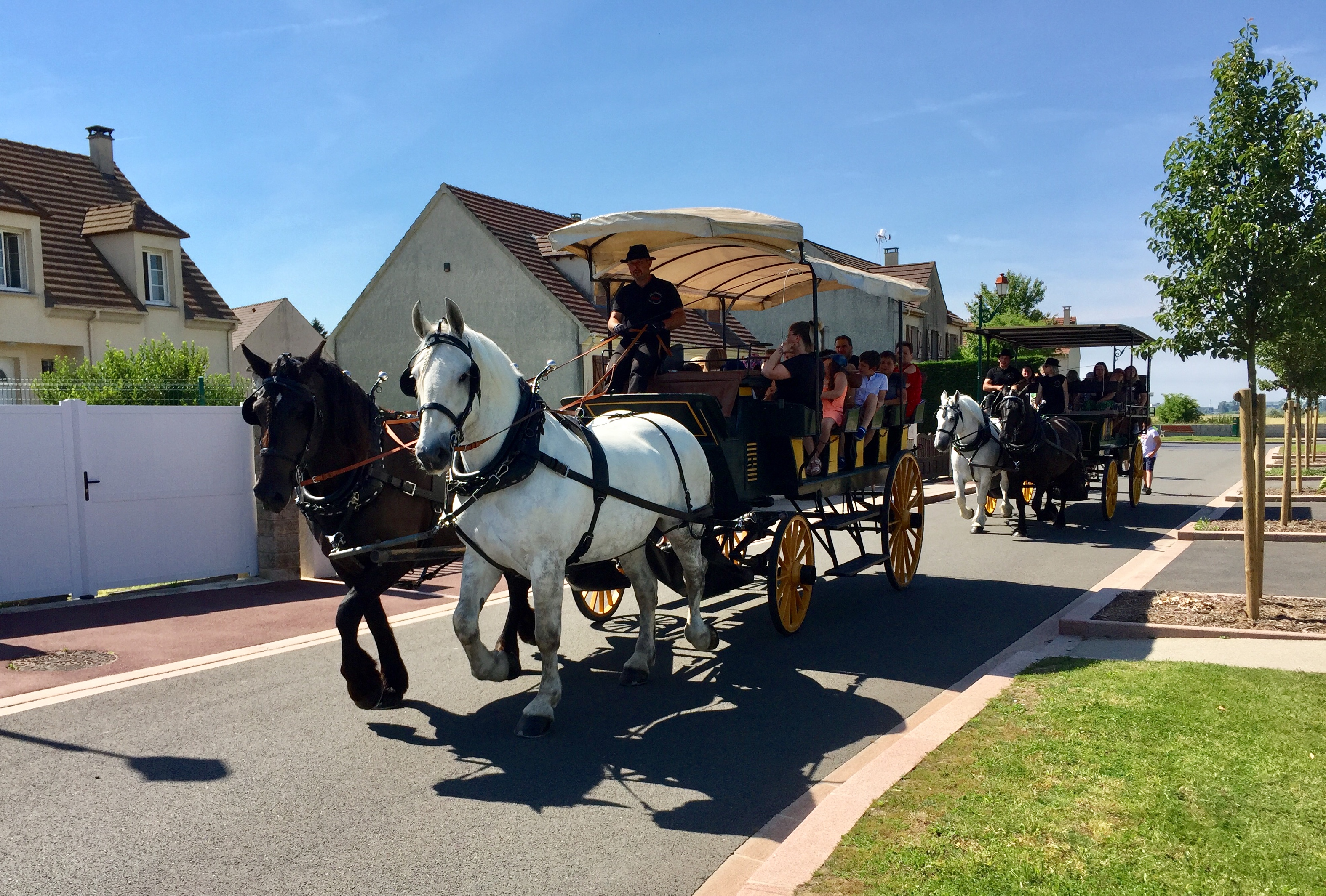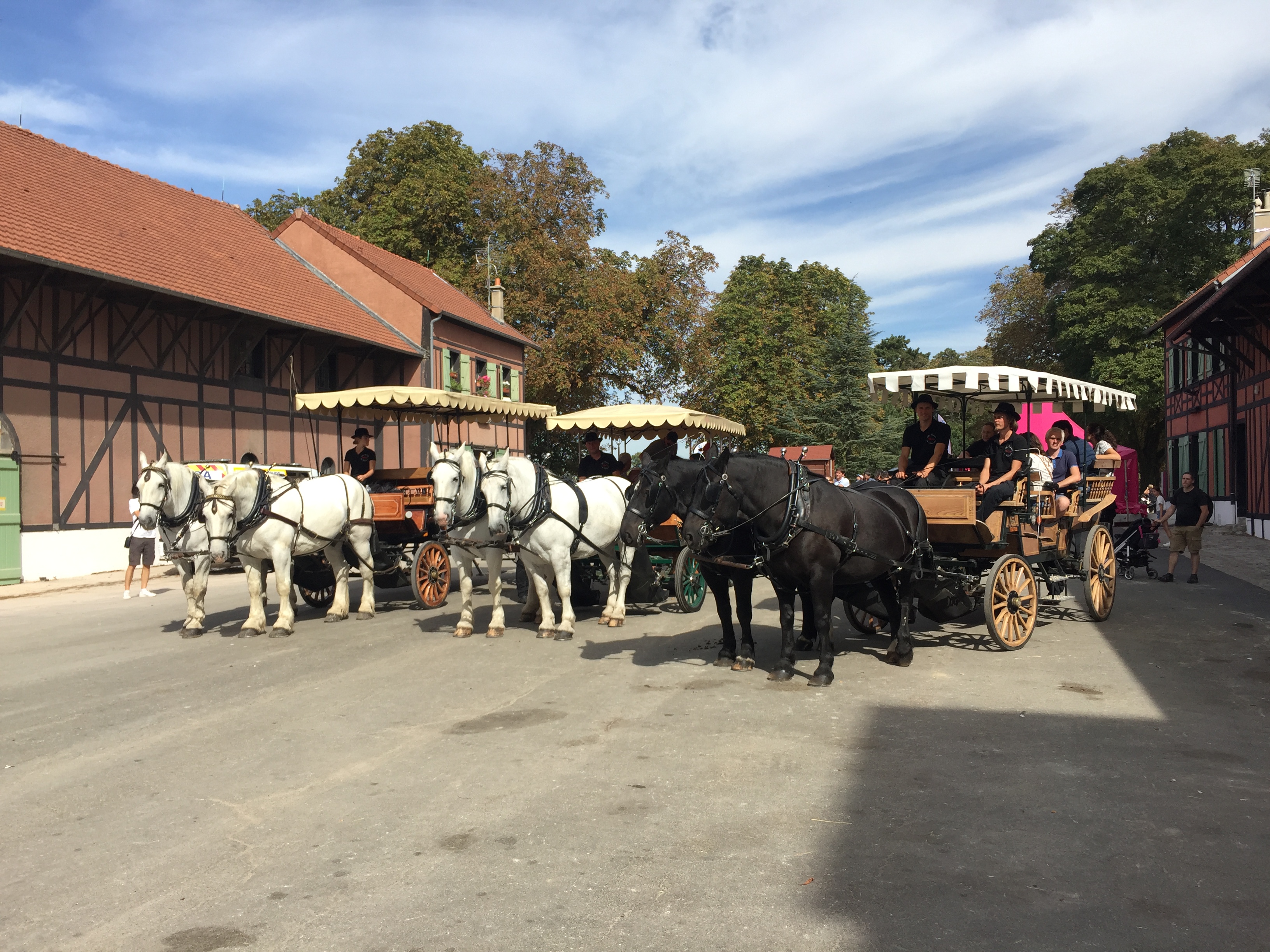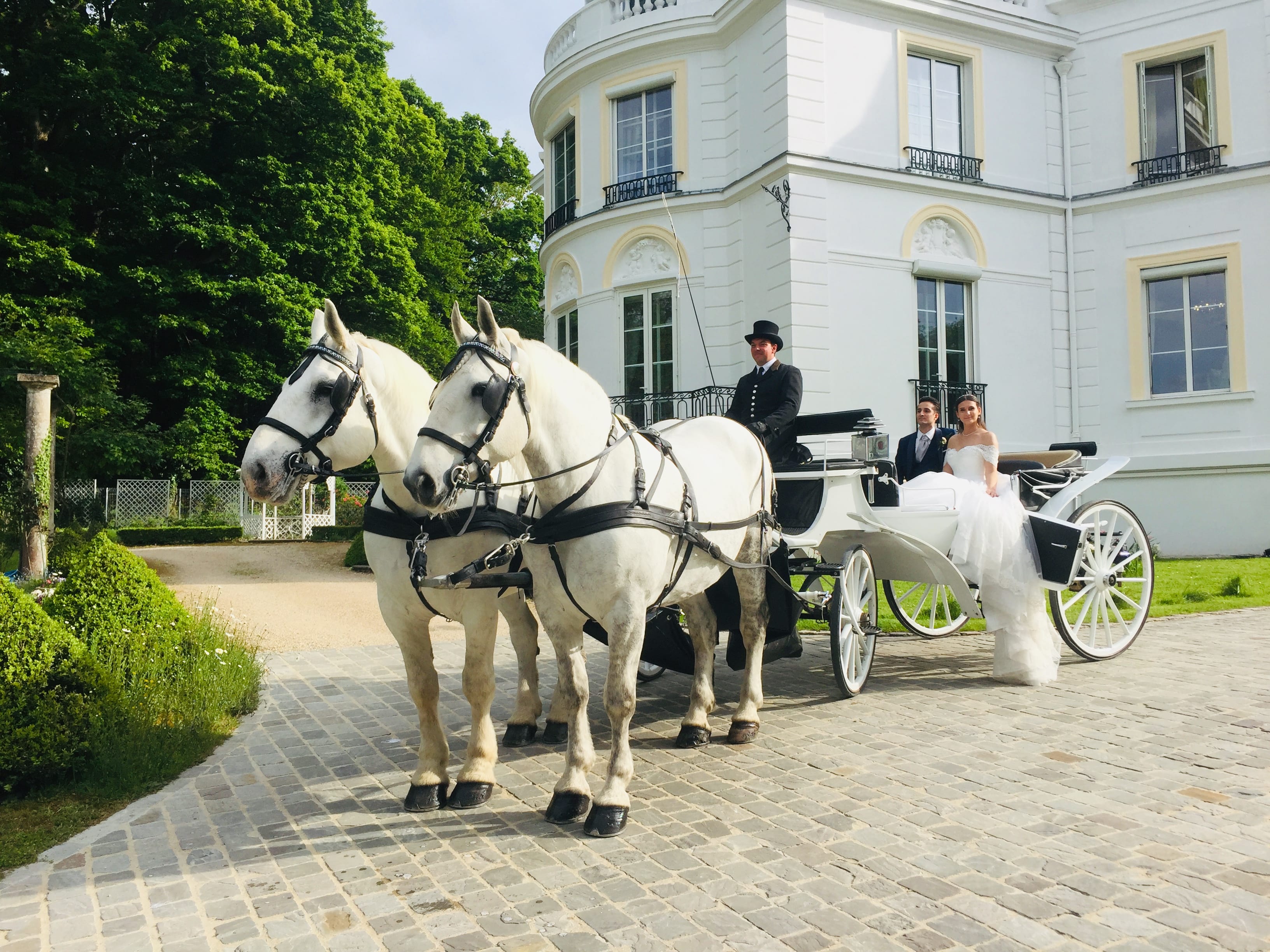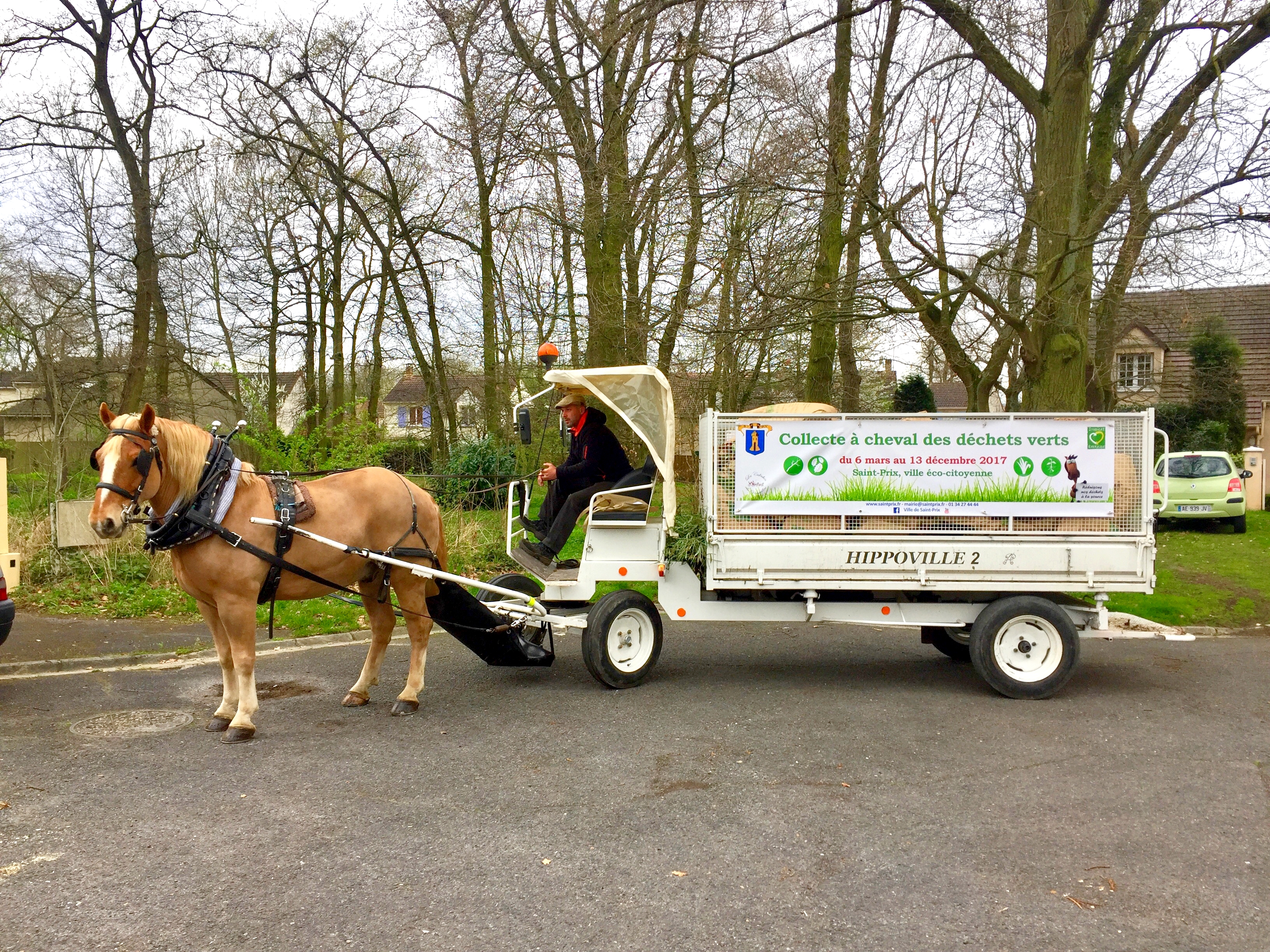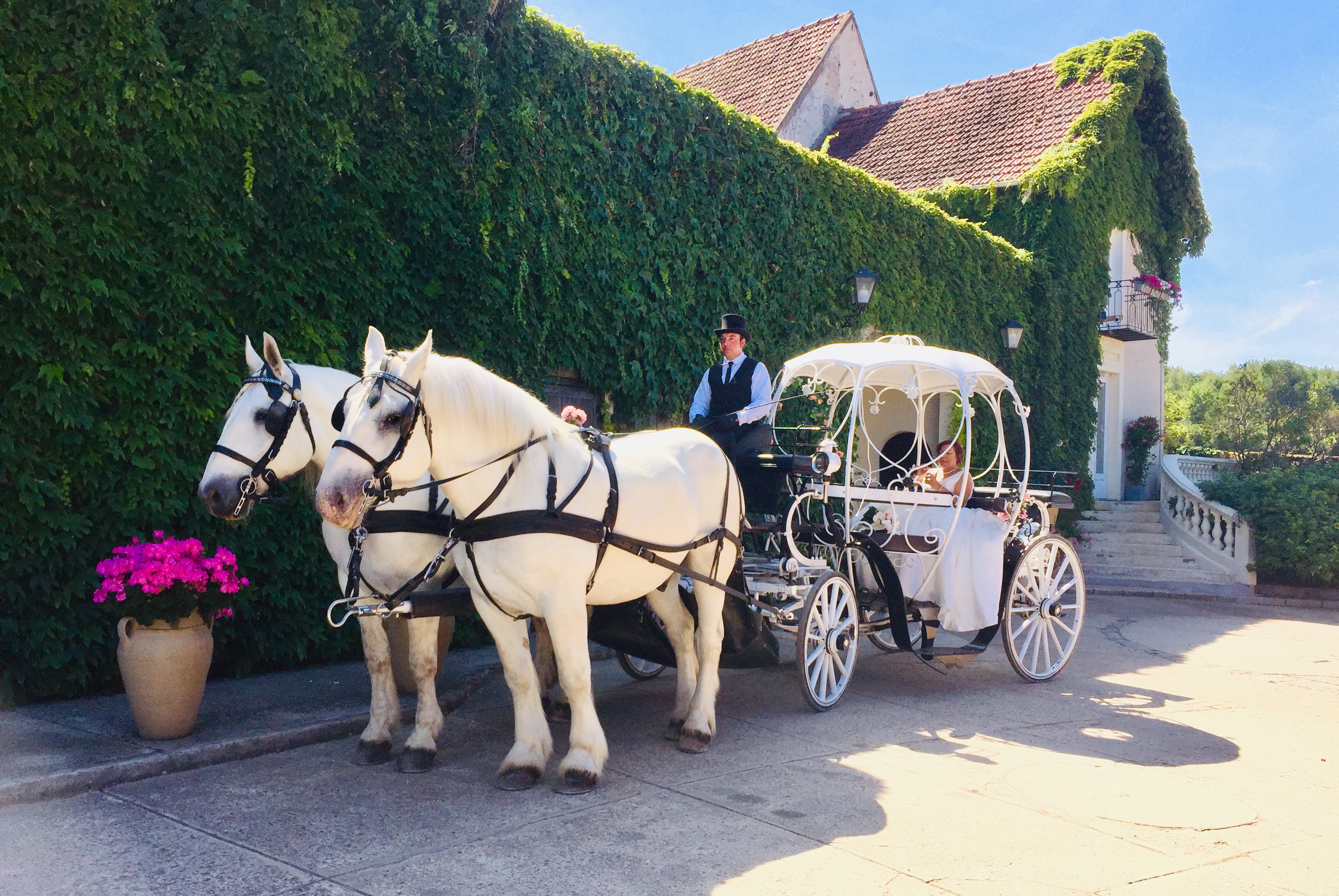 Les Calèches de Versailles
The carriages of Versailles propose to you to give life to your projects, from the wedding to the seminar, while passing by a party of district, an inauguration, or a visit of Versailles or Paris.

Horses and horse-drawn cars are rigorously chosen for your safety.
This ecological and alive vehicle harnessed to one, two, three or four horses, will make the wonder of all.
A childhood memory for some, a fascination for others ...
The teams are led by qualified coachmen, who have a lot of experience.
A wide choice is offered to you: the pram, family and romantic carriage, the wagons, which can accommodate up to twenty people, etc.

We offer customized services tailored to your needs.